Initial 30-min Telephone Session
€
FREE
30 minutes
Book Now!
Individual Therapy
€
100,55
per 50 minute session (in accordance with the German fee structure for Psychological Psychotherapists)
Book Now!
Payment is by cash on the day of each session. All fees are subject to review.
Private insurance companies reimburse fees for individual therapy at my private practice.
It is the responsibility of the individual to contact the insurers to determine terms of contract.
Public insurers ('Gesetzliche Versicherung') do not cover treatment in my private practice on the Grafenberger Allee.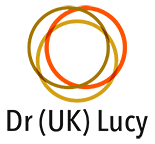 Alt-Pempelfort 3
40211 Düsseldorf
Germany
OPEN HOURS
Mon-Fri: 08:00 – 19:00
Sat: 10:00 – 12:00
Sun: Closed
LET'S TALK
+49 (0)211 16369601
contact@drlucyoconnor.com