Dr. Lucy O'Connor DCPsych (UK)
English Language Counselling/Psychotherapy Dusseldorf
As a therapist I have been working for many years across the globe in a variety of settings. Throughout my training and career, I have been committed to attaining the highest standard of expertise and have engaged in continuing professional development. In doing so I keep up to date with new research, theoretical developments and innovative psychotherapy techniques in order to provide my clients with the best psychological and psychotherapy service possible. I completed my Doctorate in Counselling Psychology and Psychotherapy (DCPsych) at Middlesex University, UK and now provide psychotherapy services in the English language to individuals and couples in the Dusseldorf area.
Accreditation:
Registered as a Chartered Psychologist with the British Psychological Society (BPS, UK)
Registered as a Chartered Psychologist with the European Federation of Psychologists Associations (EFPA)
Accredited and Registered as a Practitioner Psychologist with the Health and Care Professions Council (HCPC, UK)
Accredited as an Integrative Psychotherapist by the United Kingdom Council of Psychotherapists (UKCP) and the European Association for Psychotherapy (EAP)
In Germany I am presently practicing according to the 'HPG' laws governing psychotherapy
Therapy with Dr (UK) Lucy O'Connor
English Language Counselling/Psychotherapy Dusseldorf

Alongside our practice therapy sessions, we also provide an online counselling service which can take place over skype, Vsee or email and provides an alternative convenient and flexible service for clients who find it hard to make a set practice appointment.
Certificates & Verifications
Dr (UK) Lucy O'Connor is highly verified and certificated
Stay Healthy with Expert's Advice
Interesting news and articles about modern psychology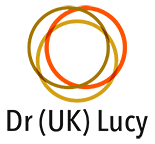 VISIT ME
Grafenberger Allee 49
40237 Dusseldorf
Germany
OPEN HOURS
Mon-Fri: 08:00 – 19:00
Sat: 10:00 – 12:00
Sun: Closed
LET'S TALK
+49 (0)211 16369601
contact@drlucyoconnor.com