Approaches to Treatment
My approach to treatment is integrative as I don't contribute to a 'one size fits all' philosophy. I incorporate in treatment a wide variety of methods and approaches, including Psychodynamic, Cognitive Behavioural (CBT), Humanistic, Mindfulness and Eye Movement Desensitization and Reprocessing (EMDR). A central tenet of my work is the importance of building a solid, collaborative therapeutic relationship with my clients. Additionally, I believe in working with the person as a 'whole living being' and incorporate techniques which recognize the connection between mind and body. The humanistic principles on which our relationship is based include those of trustworthiness, authenticity, acceptance, reflexivity, respect, compassion, hope, belief in the other and the centrality of your needs in each and every session.
Psychodynamic Therapy
Psychodynamic therapy has its origins in the writings of S. Freud but incorporates the thinking of many other figures including E Erikson, D. Winnicott, S. Mitchell, J. Benjamin. This approach invites you to learn from your past. It guides you to look at early relationships and identify patterns you have developed then. By making sense of how earlier experiences may impact present-day relationships, you can begin to distinguish between early and current experiences. Together with the therapist you will explore early interactional patterns in session and identify how these influence how you operate in relationship today. This 'learning from the past' will provide the self-knowledge to skilfully redefine and recreate your early patterns and engineer a more adaptive response in current interactions. This exploratory work aims to provide for increased satisfaction in your present relational world.
Cognitive Behavioural Therapy
CBT is an approach which is widely practiced in the National Health Service in the UK. CBT finds its origins in scientific psychology (B.F. Skinner) and more recently in cognitive psychology (D. Meichenbaum, A. Ellis, W. Dryden and A. Beck). The central ideas of the CBT approach are:
– Problems arise from learned behaviours which have become dysfunctional or 'outdated'. These ways of acting can be changed when the therapist and client work together at defining new patterns, which are then reinforced with structured activity and visualization techniques both in session and out of session in everyday life. These new patterns eventually replace the old to allow for a more rewarding and richer day-to-day living in the here and now.
– Problems are often related to our perception of any given situation, which then determines how we feel, think and act. Irrational, negative or exaggerated thoughts maintain a problem. In CBT you will learn skills and techniques which support you in challenging and changing 'your take on things'.
This approach is especially helpful in working against stress caused when your perceptions lead you to worry too much, for example, or to misconstrue or overreact to situations. Structured activities are also useful if you wish to change a certain behaviour, manage difficult emotional issues such as the loss of a loved one or if you are contemplating a life transition such as divorce, new job, getting married.
Trauma Therapy: Eye Movement Desensitization and Reprocessing (EMDR)
EMDR is an evidence-based treatment developed originally by F. Shapiro. The method has been scientifically proven to reduce PTSD and Trauma symptoms. The practice guidelines of both the American Psychiatric Association (2004) and the Department of Veteran Affairs/Department of Defense (2004) have placed EMDR in the highest category of effectiveness for the treatment of PTSD. Central to its efficacy is the establishment of a solid and safe therapeutic relationship and the adherence to a predefined protocol which is broken down into 8 stages: History Taking and Treatment Planning; Cleint Preparation; Assessment, Desensitization or Active Trauma Processing; Installation, Body Scan, Closure and Reevaluation.
I am a trained EMDR Practitioner and am registered with the EMDR Association UK and Ireland. Having worked successfully together with trauma survivors in treating trauma, I continue to be impressed with my clients incredible strength and courage in tackling their challenges.
Mindfulness
Mindfulness is a resourcing technique which improves your body awareness and reduces tension. It was developed by J. Kabat-Zinn and has been shown to fine-tune the skill of self-calming as well as increasing cortical or brain volume (Shapiro & Walsh, 2003). The goal is to stay in or come back to the present moment when we feel stressed or overwhelmed by images, thoughts or feelings. It is a technique that recognizes the mutual connection between the body and the mind and with practice it can become your 'go to' technique when you are feeling anxious and stressed and in need of self-soothing and calm.
Mindfulness Practice, Safe Place Visualisation (N. Daniels) and Progressive Muscle Relaxation (A. Jacobson) are self-calming techniques which have repeatedly proven themselves invaluable for my clients both in and out of session.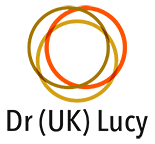 VISIT ME
Grafenberger Allee 49
40237 Dusseldorf
Germany
OPEN HOURS
Mon-Fri: 08:00 – 19:00
Sat: 10:00 – 12:00
Sun: Closed
LET'S TALK
+49 (0)211 16369601
contact@drlucyoconnor.com