Pricing Policy 2017
Dr (UK) Lucy O'Connor is highly verified and certificated
Initial 30-min Telephone Session
€
FREE
30 minutes
Book Now!
Individual Therapy
€
100
50 - 60 minutes
Book Now!
Couples Counselling
€
130
75 minutes
Book Now!
Some reduced rate sessions for students and unemployed.
Payment is by cash on the day of each session. All fees are subject to review.
Some private insurance companies reimburse fees for individual therapy at my private practice but this varies from case to case. It is the responsibility of the individual to contact the insurers to determine eligibility. Public insurers ('Gesetzliche Versicherung') do not cover treatment in my private practice on the Grafenberger Allee.
However if your treatment depends on you being reimbursed by your insurers, do not hesitate in calling me, whether 'privat' or 'gesetzlich' (privately or publicly) insured. Depending on the nature of the issue you wish to address, your therapy in English may be covered at another location.
Couples counselling is not covered by insurance companies in Germany but is covered by many international insurance companies.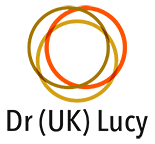 VISIT ME
Grafenberger Allee 49
40237 Dusseldorf
Germany
OPEN HOURS
Mon-Fri: 08:00 – 19:00
Sat: 10:00 – 12:00
Sun: Closed
LET'S TALK
+49 (0)211 16369601
contact@drlucyoconnor.com